Remove Searchlee Mac Virus (Safari, Chrome, Firefox)
Browser Hijackers on

Thursday, February 11th, 2021
in
Can't Remove Searchlee from my Safari?

This page includes detailed instructions on Searchlee removal from Mac!
Searchlee is a Safari browser hijacker with the capability of automatic webpage redirects and annoying pop-ups. Searchlee hijacker's goal is to drive traffic to certain websites. The respective owners then get dividends from user visits. However its behavior is very intrusive and irritating. Most people notice that something is wrong with their Mac once Searchlee.com has replaced the homepage of their current browser (including Safari, Chrome, Firefox, etc.). This rings a bell and makes the user conclude that outside interaction is taking place with their system. This may look like a serious problem, but Searchlee.com and Searchlee New Tab are usually harmless for the Mac. Any good or bad improvement can make the browser homepage change. Nevertheless, none of the operations conducted by this browser-hijacker is likely to do damage of the system itself.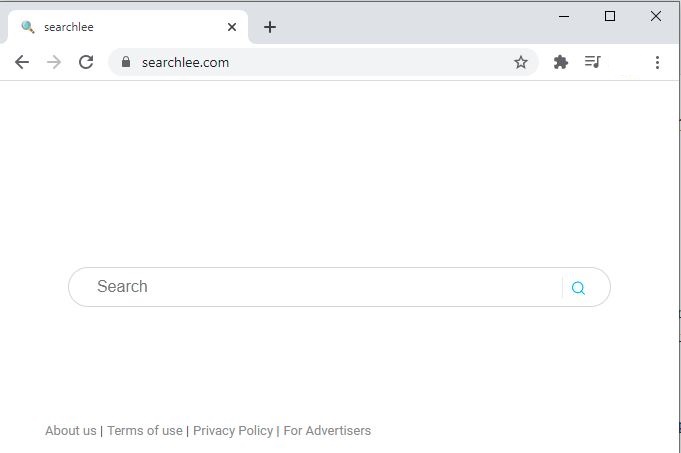 How did I get infected with?
Searchlee virus is in fact a browser extension that modifies Safari or other Mac browsers (like Chrome, Firefox, Opera etc.) to promote certain websites and pay per click ads. Searchlee virus for Mac is unlikely to directly damage your system. Sometimes it can redirect users to untrusted web locations that may lead to fishing websites or even worse ransomware infections. For this reason, it is generally advised not to leave such software in your Mac. The problem is, most hijackers don't differentiate between pop-up ads, banners, and the websites they promote as long as the ads generate money for them. For this reason, some of the advertised pages may be less reliable than others. Some of the redirect links and ads that this software may display can  lead you to phishing sites. In other cases these pages can contain dangerous malware like viruses, Trojans, ransomware, etc.
Why is this dangerous?
Searchlee on Safari is homepage and New Tab hijacker aims to drive traffic to sponsored websites in order to improve their visibility and ranking. To do this, Searchlee is capable of taking control of popular Mac browsers. In Safari it modifies its settings and trigger page redirects. Each of these modification helps the unwanted software to aggressively push content and to customize its behavior to the users' individual web surfing preferences. A lot of Mac users, however, find it difficut to restore the original modifications on the Safari Browser and pursuit other methods to fix them.
How to
Remove Searchlee?
In many cases, browser hijackers like Searchlee tend to add extra helper extensions inside the main web browser in order to facilitate their activity. The best method to stop the infection from interacting with your browser is to remove its extensions from Safari. Here is what you need to do:
Open the hijacked browser (it could be Safari or any other browser that you are using).
From the main menu, navigate to Preferences.
Then, find the extensions sub-menu and select it.
Once you are there, check the list of installed extensions for unfamiliar entries, or questionable extensions that seem to be related to Searchlee.
Uninstall those extensions from the list by selecting the Remove/Uninstall button (or a trash bin icon) next to them.
Remove any other unwanted extensions from your Mac browser.
If this method does not get back to normal and Searchlee continues to be present, then it is advisable to look for professional removal.