Remove PC Optimizer Pro (Uninstall Guide)
Removal, Tips on

Thursday, January 23rd, 2014
in
Remove PC Optimizer Pro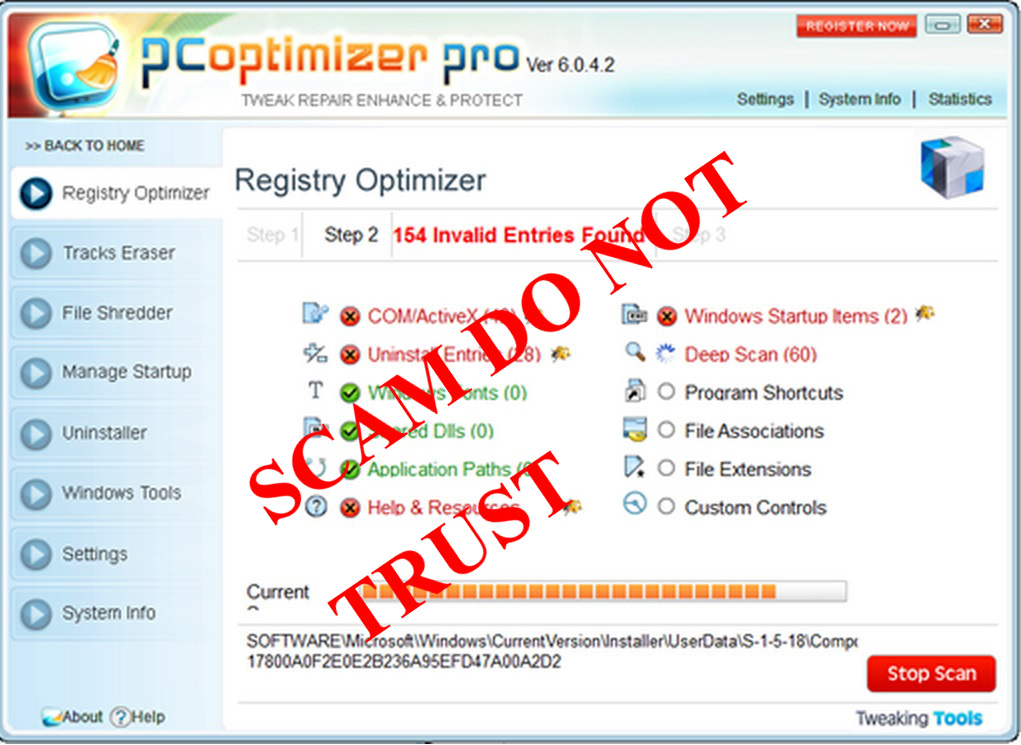 You should remove PC Optimizer Pro as soon as possible. This is a paid registry cleaner software. It is usually installed without user knowledge with another free software that were bundled. You will probably have no idea where does PC Optimizer Pro comes from as it uses aggressive advertising techniques. This particular software is distributed by many "reputable" download sites, so if you try to download and install any free program there is a huge chance that PC Optimizer Pro will be installed as well.
Technically, PC Optimizer Pro, is not a virus, but it does show plenty of annoying behavior like: hooking deep into the Windows operating system, displaying unwanted advertisements and interfering with the user experience. The antimalware industry refers to it as a "PUP," or potentially unwanted program.
Some screenshots of the interface, fake scanning results, fake alerts and pop-ups displayed by PC Optimizer Pro are:

PC Optimizer Pro will scan your Windows registry for outdated entries and will offer you to remove them. Unfortunately, it may remove useful registry entries as well and thus causing you unexpected problems. You can search internet for people that have tried to clean their registry and ended up with huge problems even unable to boot the computer. PC Optimizer Pro will delete a few hundred unnecessary entries and reduce the size of your Windows registry by a several kilobytes – which is not a big deal and will not visibly boost the performance. If you want to use a registry cleaner, I will recommend you RegHunter as it is constantly updated and under heavy development and improvement. You must always pay close attention when installing free software, because usually it is bundled with unwanted applications such as PC Optimizer Pro. Be careful to what you agree to install.
Always, choose the custom installation and uncheck anything that looks suspicious. Please, have in mind even if you carefully did not choose the adware to be installed it installs without your consent anyway.
PC Optimizer Pro – Virus Removal Guide
To uninstall the PC Optimizer Pro program from your computer go to the Windows Start button, then select Control Panel, and click on Uninstall a program.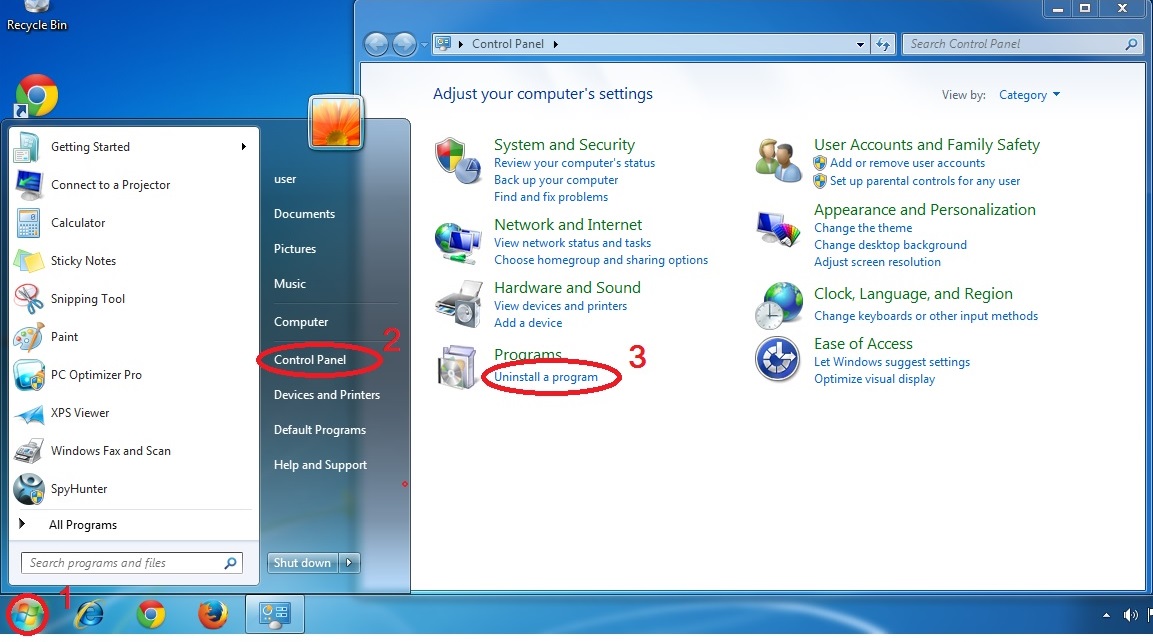 If you are using Windows 8, you need to drag your mouse to the lower right edge of the screen, select Search from the list and search for "control panel"

When you see the programs list you need to right click on PC Optimizer Pro and select uninstall. However, in order to completely clean the computer I am recommending to use any professional tool.